Freedom to express individuality
and to impress and be impressed
Freedom to live with safety and security
Freedom to enjoy abundant water, greenery and air

Amuse believes sustainability exists
for everyone to achieve the freedom
to live a good life regardless of time,
place, gender or thought.

To achieve this freedom,
only Amuse can add "color" to people's hearts.

The culture that we create and deliver
impresses people and adds new colors
to their hearts.
Similar to the ripples that form on the surface
of the water when a stone is thrown,
new colors spread worldwide, mixing and changing
a colorless future into a colorful one.

To enable this change, we must continue
to be an entity full of characters,
where each member respects their differences
and expresses their individuality.
We can only create the driving force
for contemporary society,
full of diverse values and lifestyles,
if we have diverse people
with unique views interacting with each other.

We will continue to add colors to create
a vibrant tomorrow through +COLORS activities.
Society
We will impress people to change tomorrow.
Theme 1: Initiatives to address social issues
Act Against AIDS
We have been participating in Act Against AIDS (AAA), activities to raise awareness of AIDS, since 1993. In addition to the annual charity concerts held on December 1, World AIDS Day, we are also involved in lectures and the creation of brochures on AIDS prevention and support for NPOs involved in pediatric healthcare, particularly those overseas. Taking the changes in circumstances surrounding AIDS into consideration, we terminated this initiative on July 20, 2020.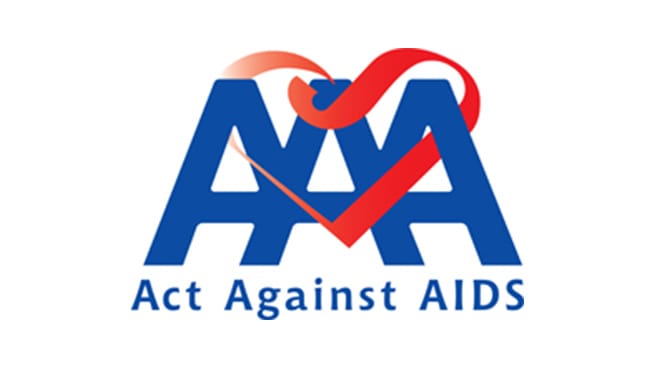 Act Against Anything
Act Against AIDS "THE VARIETY" is a charity event held every year on World AIDS Day (December 1) since 1993 to raise awareness of the AIDS pandemic. It is an initiative designed to solve social issues from a wider perspective, which was initially launched by Goro Kishitani, who identified the need to address global issues such as AIDS, starvation and poverty. To communicate the passion of AAA, Amuse has updated the initiative, which will kick off at Nippon Budokan on December 1, 2020.

Click for more information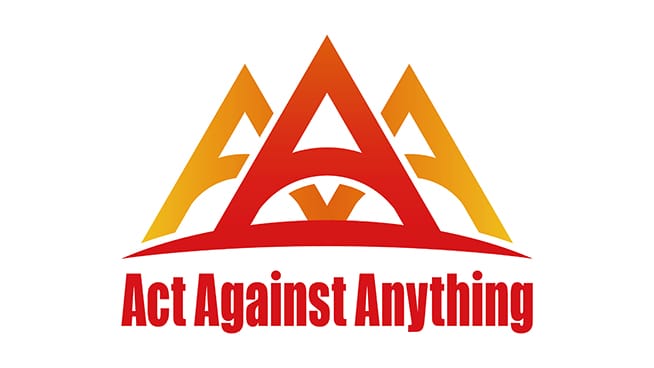 Theme 2: Assistance for reconstruction
AMUSE Bokin (fundraising)
We established AMUSE Bokin (fundraising) in 2011, after the Great East Japan Earthquake. AMUSE Bokin has been making low-profile efforts to support the affected areas, responding to fans who wanted to donate money through Amuse. Meanwhile, artists have been donating the sales from live concerts, goods and CDs. We have raised funds to support the affected areas after the Great East Japan Earthquake, the Kumamoto Earthquake, the heavy rains in western Japan in July 2018 and Typhoon No. 19 in 2019.

Click for more information (JP)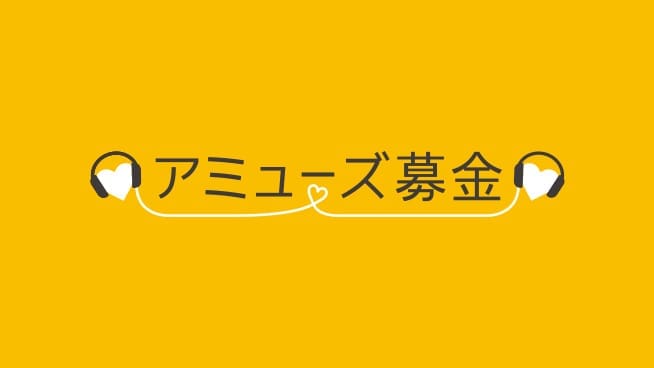 TEAM AMUSE!!
Following the Great East Japan Earthquake in 2011, Kuwata Keisuke and other Amuse artists formed TEAM AMUSE!! to aid the affected people and the reconstruction of the affected areas. They released "Let's try again," a special single, and revenue from this song was donated to the Japanese Red Cross Society and local governments through AMUSE Bokin.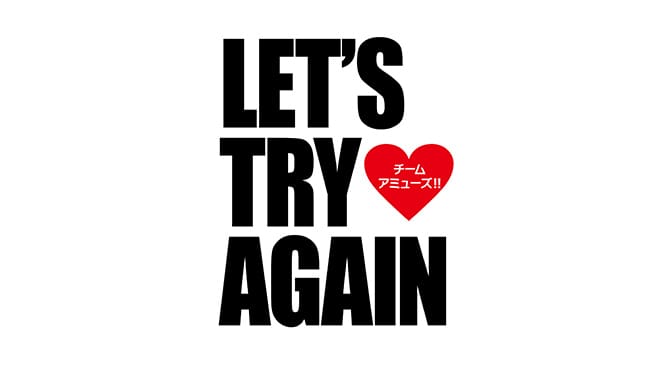 Support for employees' volunteer activities in the affected areas
We have introduced a system to support volunteer activities. If employees participate in volunteer activities in the areas affected by disasters on weekdays, it counts as paid work. After the Great East Japan Earthquake in 2011, we called for volunteers and 80 Amuse Group employees and 22 artists provided operational support to a volunteer center in Miyagi Prefecture for three months.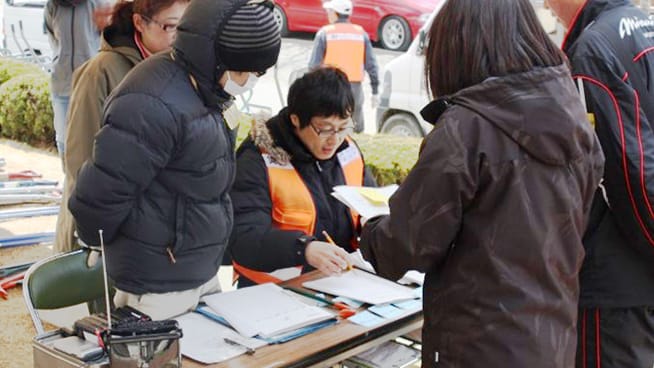 Customer
We will deliver culture to everyone.
Theme 1: Enhancement of service for customers with disabilities and LGBT people
Formulation of diversity guidelines and provision of relevant training
We formulated Amuse Diversity Guidelines (For Accessibility), summarizing measures for creating barrier-free event venues. We also hold training sessions and workshops designed to deepen our understanding of people with disabilities and members of the LGBT community, by inviting them as speakers to create better services. We will continue to deliver the excitement of entertainment to more people.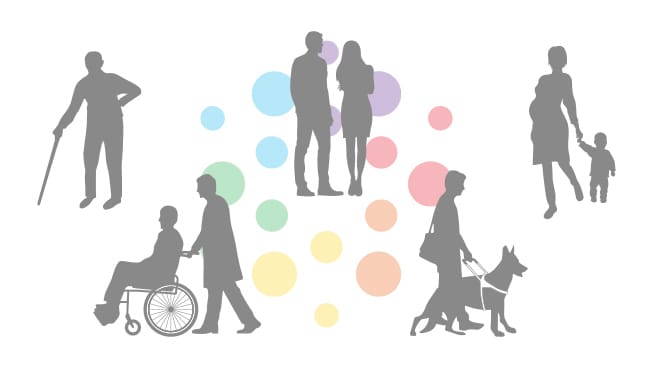 Staff
Making effective use of everyone's unique talents to achieve better growth.
Theme 1: Support for education to enhance expertise
Dispatch of employees to One Young World
We are sending employees to One Young World, an annual global summit for next-generation leaders and international exchange, to provide opportunities for those with a sense of responsibility for world issues and the ability to create ideas and actions. We hold internal report meetings after each summit for other employees to grow and increase their awareness.

Click for more information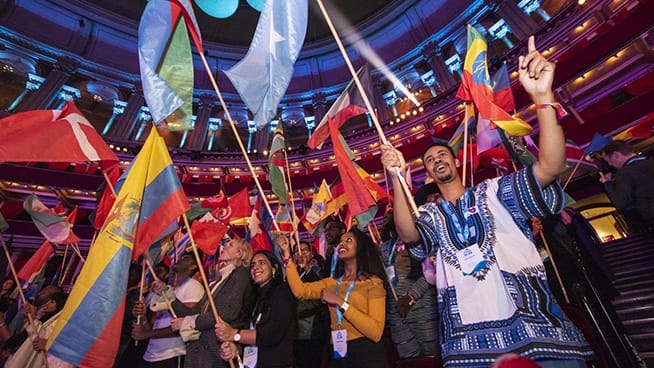 Subsidies for entertainment viewing
Within a predetermined amount of money, our staff members are allowed to receive subsidies for the purchase of tickets for plays, movies and concerts in their private lives. The introduction of this subsidy system is based the wishes of our executives that our younger staff members expand their knowledge and cultivate their sensibilities by exposing themselves to as much entertainment as possible. By helping them to balance work and life and enrich their time, these subsidies are aimed at facilitating the development of creative human resources unique to Amuse.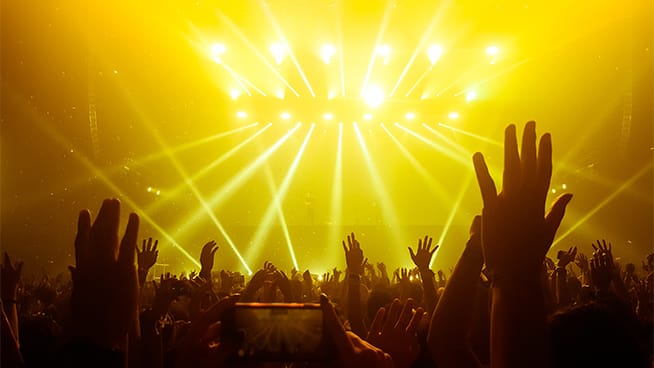 Evaluations and feedback
Our staff members have interviews with their superiors for goal setting, evaluation, and feedback on a regular basis. In this way their improvement is supported. Leader Feedback allows staff members of a department to give feedback to their superior from their own perspectives, while TEAM AMUSE Feedback can communicate gratitude and suggestions for improvement to colleagues in other departments. The feedback helps staff members to realize more about each other.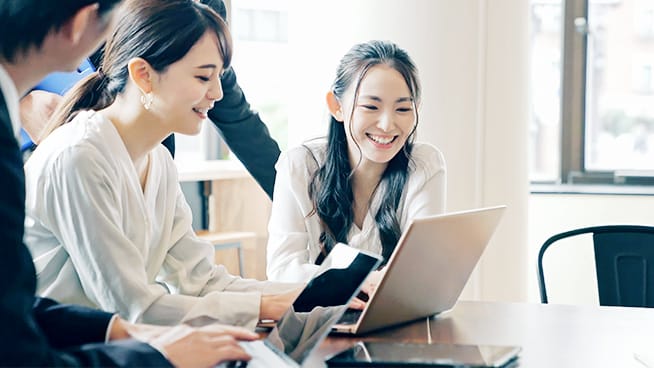 Seminars and training
We conduct training sessions by position (for managers, by length of service and for new employees) and department as well as seminars and study meetings on different subjects, such as SDGs, diversity, harassment and skill improvement, to cultivate human resources with a broader perspective and skills.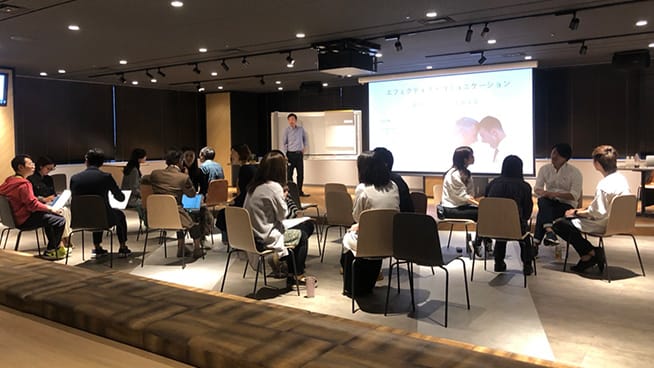 Theme 2: Personnel system to support diverse work styles
Workstyle reform
We have a system in place in which the working hours of all staff members are centrally managed and visualized. We encourage balanced workstyles through the establishment of two Go Home Early Days and one Refreshment Day (finish work duties in half a day) every month, among other initiatives.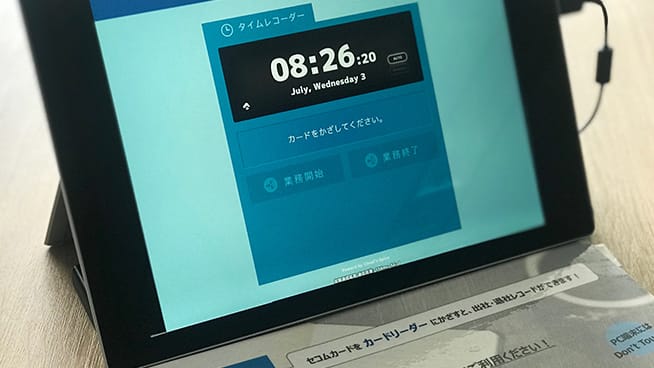 Amuse Family Care
Amuse subsidizes the expense of a day-care center, babysitter and nursing care service affiliated with the company. We also organize in-house seminars on basics of nursing care on a regular basis, inviting specialists to advise our employees. By helping staff members to balance work and childcare and/or nursing care, we are building an environment where our staff members in different stages of their lives can feel secure in working.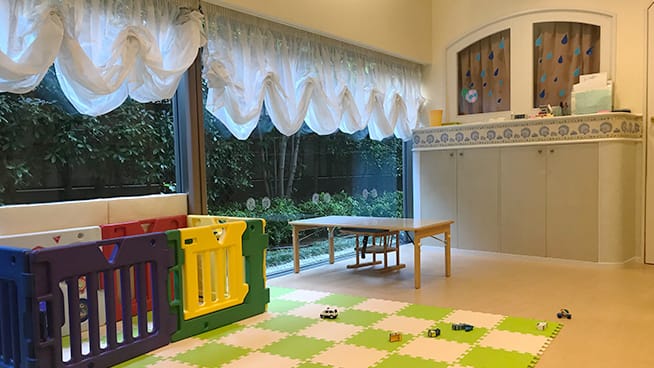 Activities of Individual Artists
Ongoing activities
Amuse Fes

"Sore wo tsuyo sato yobitai (I wanna call it your strength that you never lose)"

This is the original song to grace the grand finale of Amuse Fes, where all Amuse's musical artists come together in one place. A recording of the live performance is distributed for a limited period and the revenue is donated to Ashinaga, an organization that provides support to orphaned students.

Ueki Go

Ueki Go supports LOVE JUNX, the world's first entertainment school for people with Down syndrome. He produces music for them and donates the sales from goods related to BackGammon, his duo with Toda Keiko.

Ogura Hisahiro

Ogura Hisahiro launched the animal welfare charity event Teketekenayoru in 2019, after narrating an animal TV program. Revenue from the event is donated to animal welfare organizations.

Fukuyama Masaharu

The project focuses on the production of items made from recycled atomic-bombed trees. The pruned branches of these camphor trees in Nagasaki are an example. All proceeds go to the Kusunoki Foundation, which is working to conserve trees that survived the dropping of the atomic bomb in Nagasaki.

PORNOGRAFFITTI

Fundraising to train service dogs

The fundraising started in 2002, following an interview with a service dog trainer, and was supported by many fans at concert halls. In 2017, PORNOGRAFFITTI received a letter of gratitude from the Japan Service Dog Association.