ABOUT US
Envisioning a vibrant tomorrow
In recent years, the world is changing more rapidly than you would imagine, so are people's lifestyles.
We consider the 40th anniversary to be another milestone from which we start our business anew.
We have also developed a new brand vision, Amuse Your Moment, envisioning a vibrant tomorrow.
This represents our determination to become a corporate group capable
of coloring many different lives by thinking outside the box.
"We will keep taking on challenges to envision a vibrant tomorrow."
Our Business
Amuse's mission has been to create and deliver content.
The core of our business has been creating content centered on the artist, and delivering it to the world in a variety of shapes. We are aiming to become a corporate group that can get closer to and color the lives of even more people, creating deep emotion, creating an era, and creating culture.
LABEL|Continue to create music that paints the times

We not only discover artists and direct production by selecting songs and planning products, but do all kinds of work accompanying music production and releases, including advertising and promoting artists, music, and products and other marketing activities as well as business with stores and developing distribution services in the digital area, thereby continuing to create new music.

FAN SERVICE|A bridge between artists and fans

We share and analyze fan comments with artists and managers, and develop a range of projects including bulletins, fan club events, and making fan club exclusive goods. Our priority is making fans happy, and we are constantly working to develop services that bring the artists closer to their fans.

EVENT & STAGE PERFORMANCE|Creating spaces for sharing emotions

At Amuse, we have a word called "Live-ism" that emphasizes the emotional experience of live performances. It is under this slogan that we keep presenting the world with a diverse range of performances; live music events such as Amuse Fes and AAA THE VARIETY; solo concerts by our artists; theatrical works like CHIKYU GORGEOUS and other original pieces; and invited overseas theatrical works.

DIGITAL SOLUTION|Getting close to diversifying lifestyles

We manage Amuse+, where you can see original content, including videos for affiliated artists and advanced ticket sales, and offer ways to enjoy content suitable for the digital age. We are also involved in planning and managing LIVESHIP, our own live-streaming platform. We will create new businesses by constantly taking on new challenges in the field of digital tools essential for life today.

GOODS|Giving form to and delivering the artists' intentions

We are engaged in everything from suggesting plans for artist goods and other products to their manufacturing and the sales management of finished products, with diverse sales channels at event venues and our own e-commerce website A!SMART. We are involved in the making of a variety of items, not just as mere "things," but to become a bridge that connects artists and fans, and convey the intentions of the artists.

CM & TIE-UP|Raising corporate and product value through "ads," etc.

Together with clients, advertisement agencies, and casting companies, we are involved in new value creation through alliances with various companies by making commercials, planning tie-up campaigns, and supporting live shows and stage performances. Our aim is to generate merits for both artists and clients as well as creating "works," "times," and "spaces" that stay in people's memory.

RIGHTS MANAGEMENT|Providing musical everyday life

The compositions created by artists come with a variety of rights, such as lyricist and composer rights (copyright) and singer rights (related rights). We not only manage those rights, but also create new business opportunities through secondary use, for example in karaoke or commercials. We provide an environment for enjoying songs in various settings, including subscriptions and YouTube, through appropriate rights management.

VIDEO & PROGRAM|Making the Amuse movies and programs that create the next era

We have planned and produced The Eternal Zero (2013 release) and other movies for theatrical release as well as the Midnight Diner series that was very popular internationally, taken part in the production of works featuring affiliated voice actors (Your Name, the Rurouni Kenshin series, etc.), and made TV documentaries, providing video works in a variety of genres. As we also create packages and sell video works, we are developing environments for enjoying works longer and through various media.

Non-artist-related|Diverse projects for adding color to people's lives

We are engaged in a broad range of culture-related businesses, such as the development of new IP (intellectual property), and other forms of entertainment business that does not depend on artists, as well as educational projects and the management of cultural facilities. We will continue to challenge ourselves in new areas by creating and delivering culture to enrich and add color to everyone's lives and living.
Our History
Since our founding in 1978 until today, Amuse has continuously created a variety of entertainment products and sent them out into the world. This is a playback of all the contents that artists and staff have created in unison and in tune with the times. We pledge to continue treasuring the DNA of "craftsmanship" that we have carried on since our founding, adding color to the times, and generating new history.
1978
Amuse Inc. is established
Five million yen capital stock. The company started in an apartment in Daikanyama. The staff consisted of Mr. and Mrs. Osato and a few others.
Amuse begins managing SOUTHERN ALL STARS.
Debuted in Katte ni Sinbad on June 25. Their first TV appearance became a hot topic as they were naked above the waist and wearing running pants. It shocked living rooms all over.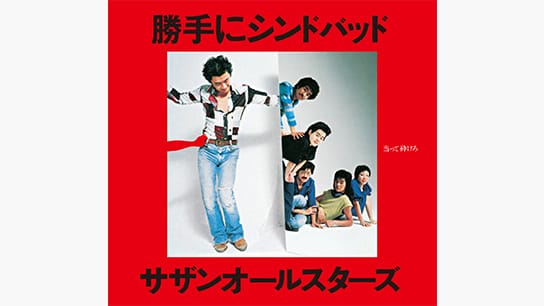 Launching Amuse's first official fan club
We launched Amuse's first official fan club, SOUTHERN ALL STARS Oendan. After that, we have kept connecting artists and fans in various forms according to the times, including online and mobile fan clubs as well as items sales for fans.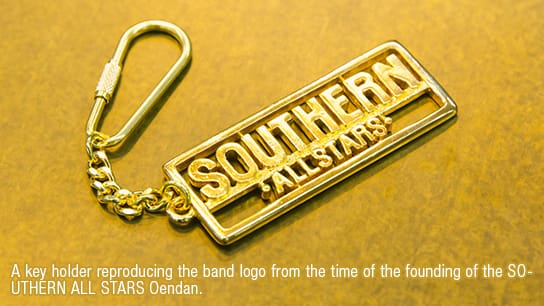 1981
Producing the movie Morning Moon Wa Sozatsu Ni
We produced one of the first musical movies in Japan. Kuwata Keisuke was musical director, and SOUTHERN ALL STARS' album, which included the featured song Shiori no Thema, was a big hit.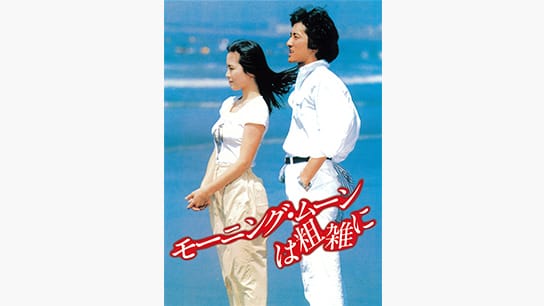 1983
Producing the film Aiko, 16
Filmization of Hotta Akemi's novel 1980-nen Aiko, 16. Tomita Yasuko who played the protagonist Aiko was picked in an audition with 127,000 applicants. This movie was her debut.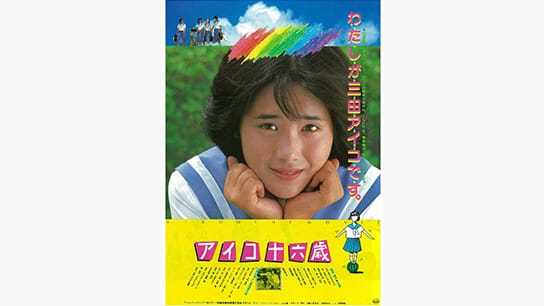 1987
Organizing 10 Movies Audition
In an audition commemorating the 10th anniversary of the founding of Amuse, we discovered Fukuyama Masaharu and Tonesaku Toshihide. In the following year of 1988, actor Fukuyama Masaharu debuted in the movie Hon no 5g.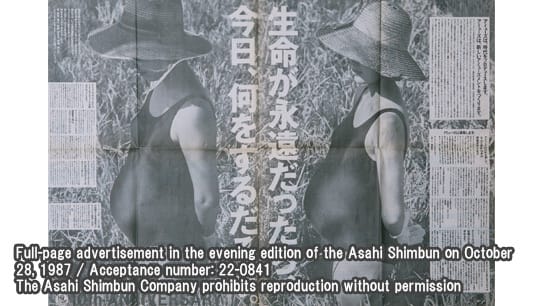 1988
Inviting the Off Broadway Musical MAMA, I WANT TO SING
One of the first productions invited by Amuse as we continued to take on the world. The force of this authentic gospel musical became a hot topic in Japan as well.
1989
Producing the TV show Miyake Yuji no Ikasu Bando Tengoku (Heisei Meibutsu TV)
Beloved as Ikaten, it triggered the band boom. BEGIN became the grand Ikaten king and debuted with the single Koishikute in the following year of 1990.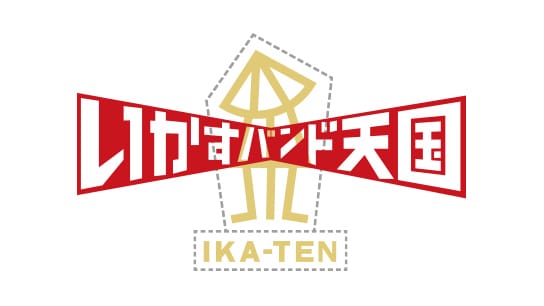 1991
Starting the Marumiya TV commercials featuring Miyake Yuji
He has been the face of this company for more than a quarter of a century , starting in 1991. With the longest-running Amuse contract to date, he is proof of the trust we build between artists and companies.
Amuse Video Inc. sold the world hit drama series Twin Peaks
David Lynch's drama series Twin Peaks took the world by storm. The videos sold by Amuse Video Inc. were also a major hit.
1993
Planning the campaign Act Against AIDS (AAA) for the AIDS movement
Our activities expanded with the participation of musicians, actors, creators, and so many people in the industry. In 1995, the charity single Kiseki no Hoshi by Kuwata Keisuke and Mr. Children became a big hit.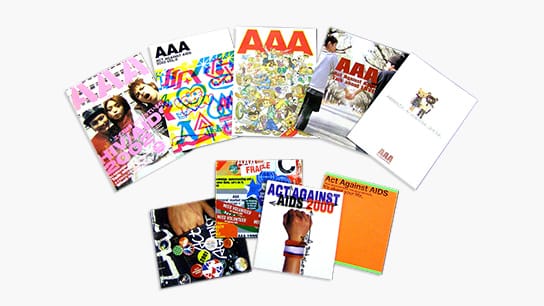 1996
Producing the movie Atlanta Boogie
Produced and distributed by Amuse. In addition to the participation of many Amuse artists, we had all our employees take part in the shooting.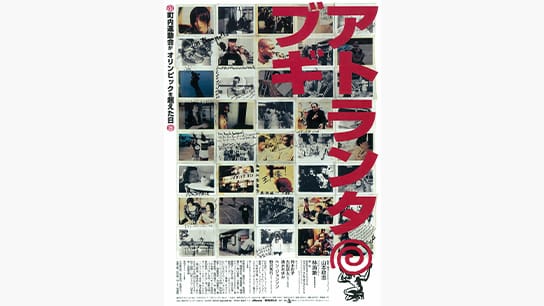 2000
Distributing the South Korean movie Shuri
1.8 billion yen box-office revenue. After this, we pioneered the Korean boom with big hits like the movie Ryoki-teki na Kanojo and Hallyu drama series.
2001
Starting amuse-I, the antecedent of our official mobile website AMUSE MOBILE
More or less at the same time as the appearance of i-mode, Amuse started its first fee-charging mobile service. We shrank the distance to the artists through the spread of digital contents.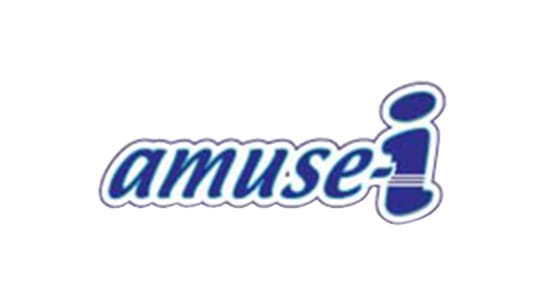 2005
Opening Amuse's first full-scale online shop AMBRA
What is now A!SMART. Under the slogan "Making Everyday Life Entertaining!" it currently offers not only artist goods but also a variety of selected items. The total number of users is more than 1 million.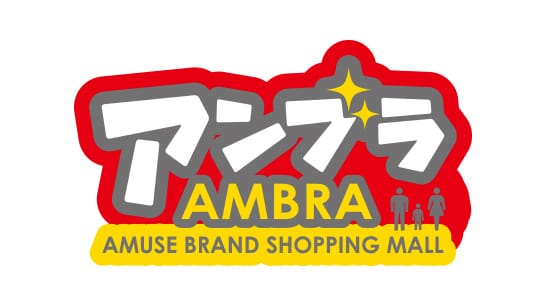 Inviting the equestrian opera Zingaro
This performance of man–horse unity from France became a hot topic. We invited them again in 2009 with a different program.
Inviting the rock musical WE WILL ROCK YOU
We invited the rock musical WE WILL ROCK YOU, which is based on the songs of world-famous rock band Queen, and it was a huge hit. They did another performance in the following year of 2006.
2006
Holding the outdoor festival THE MUJINTO Fes.
We held the large-scale outdoor festival THE MUJINTO Fes. 2006 WOW!! Kohaku! Enta no Friend Park HeyHey Station...ni Tomarou in Hamanoko Garden Park. It attracted about 120,000 people over two days.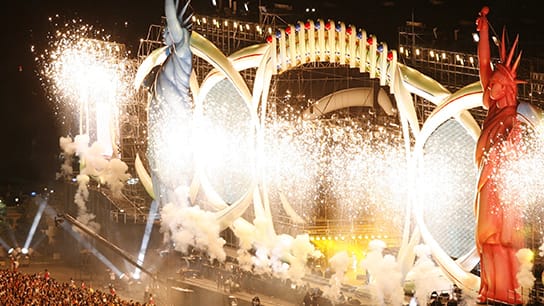 2007
Inviting the performance art company BLUE MAN GROUP
Art performance entertainment that caused a craze among 35 million people worldwide. They ran a full four years in Tokyo, attracting 800,000 people to 1,388 shows.
2009
La La La farming project, a food project to commemorate the 30th anniversary
A project for thinking about and making suggestions for the agriculture of the future under the theme "Let's till." We had artists and employees trying out actual vegetable farming. We collected recipes from the employees and published Amuse Recipes.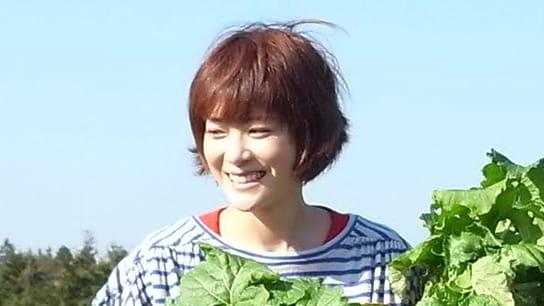 Opening Amuse Museum in Asakusa
We opened a composite art facility centered on BORO, which found beauty in the patched clothes worn by Japanese farmers from the Edo through the Showa periods. We started this project based on the idea of Edutainment (Education + Entertainment).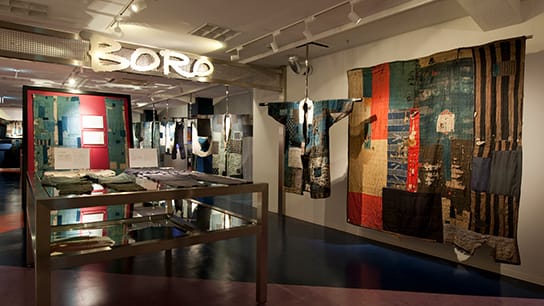 2010
Starting Amusto, the antecedent of the Internet broadcaster STOLABO TOKYO
We started the live streaming show broadcast service that became the antecedent of STOLABO TOKYO. We broadcast original shows and event footage of actors and musicians that could only be seen here.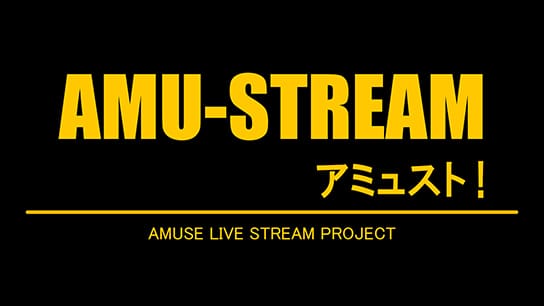 2011
Forming TEAM AMUSE!! in support of the areas affected by the Great East Japan Earthquake
We formed TEAM AMUSE!! consisting of Kuwata Keisuke and other Amuse artists to support disaster victims and the rebuilding of the affected areas. We did a charity release of the special single Let's Try Again.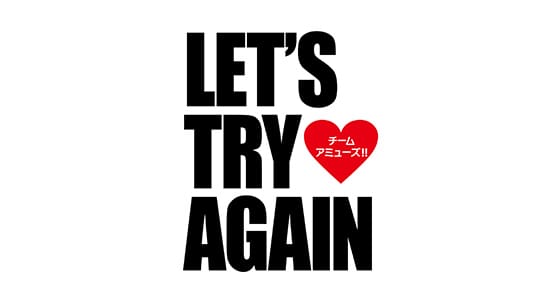 2013
Holding Amuse 35th Anniversary BBQ in Tsumagoi -Bokura no beat wo kurae kora!-
This was an outdoor festival to celebrate Amuse's 35th anniversary, centering on PORNOGRAFFITTI. It was a massive party energized by stage performance you wouldn't normally see, distinctive of the Amuse family.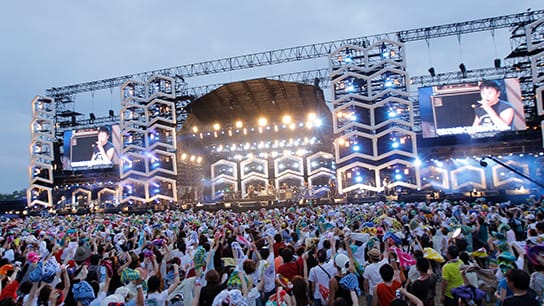 Investing in the Broadway musical Kinky Boots, winning six Tony awards
Producer Kawana Yasuhiro became the first Japanese to win a Tony award. The Japan tour and the two Japanese versions featuring the combo Koike Teppei and Miura Haruma in 2016 and 2019 were received well in Japan too.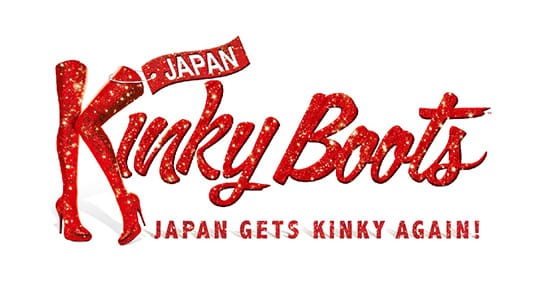 2016
Business partnership with New Japan Pro-Wrestling
In the following year of 2017, we entered a management contract with pro volleyball player Yanagida Masahiro, long-distance runner Osako Suguru, and Victorina Himeji manager Takeshita Yoshie. This was our full-blown entry into the sports business market.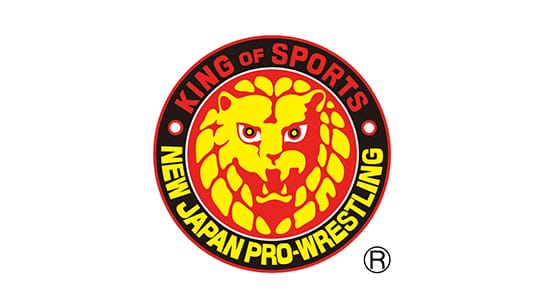 2017
World premiere of Panasonic Presents WA!! -Wonder Japan Experience- Fuerza Bruta
40th anniversary project. We planned and produced this long-running original work in cooperation with stage performance group Fuerza Bruta, who has enthralled more than 5 million people in over 30 countries worldwide.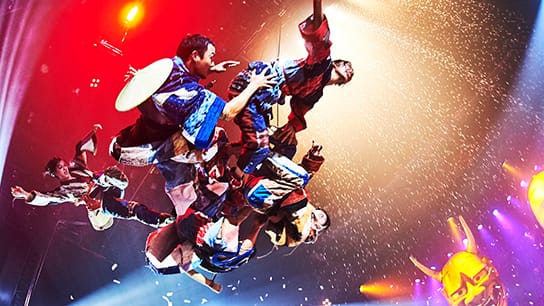 2018
Commemorating the 40th anniversary of Amuse's founding on October 16
We renewed our brand vision and corporate logo in connection with the 40th anniversary. We initiated a new founding era for the Amuse Group for a "vibrant tomorrow."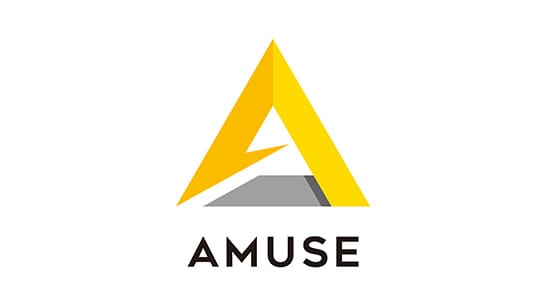 2019
Beginning to operate as the designated administrator of Shibuya Public Hall
We began to operate as the designator administrator of Shibuya Public Hall and the representative company of the Shibuya Public Hall Project Team. In October, the reconstruction was completed and the hall made a fresh start under a new name, LINE CUBE SHIBUYA. LINE CUBE SHIBUYA opened with a performance of Perfume.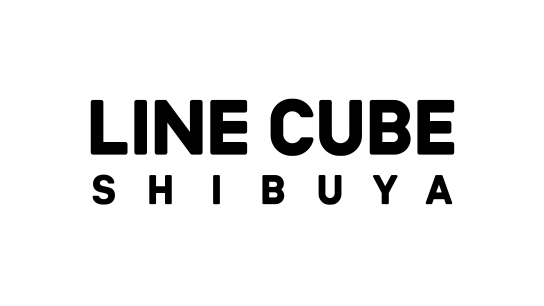 2020
Launching LIVESHIP, our own live-streaming platform
On June 25, the debut anniversary date of SOUTHERN ALL STARS, we streamed a large-scale pay-per-view concert without a live audience, ahead of others in the entertainment industry during the COVID-19 pandemic. In December, we completed full-scale launch of LIVESHIP, our own live-streaming service aimed at providing a new concert experience. We thus began to plan and manage online concerts and other streaming content.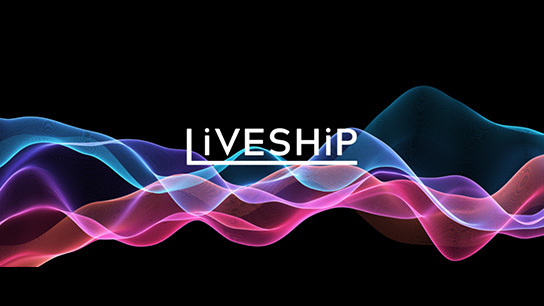 2021
Relocating head office to Saiko, Yamanashi
We relocated our head office to Saiko, Yamanashi, where we established Amuse Village as our new base. In December, we hosted FUN OUT! ~FIREWORKS ON SAIKO~, the first winter outdoor event since the relocation. A fireworks show and other events allowed visitors to enjoy the winter night.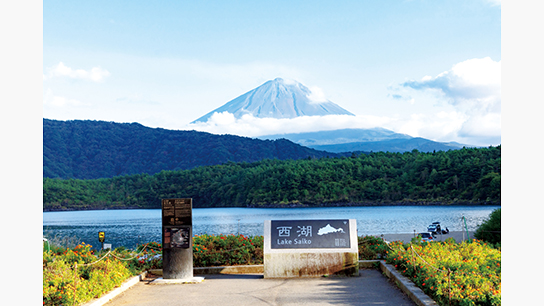 2022
Establishment of New Company: Kulture Inc.
We launched Kulture Inc., a new company to drive the evolution of technology and creation of new entertainment, and KultureFUND, a fund specializing in investment in Web3 and metaverse-related business. By integrating cutting-edge technologies such as Web3 and the metaverse into entertainment business pursued by the Amuse Group so far, Kulture Inc., and KultureFUND will work to further the development of fan services, businesses, and IP.