Dividends, Shareholder Benefits
Shareholder Benefits
The Company engages in overall entertainment, including music and theater. To allow shareholders to deepen their understanding of our business, we offer benefits to the shareholders who hold one share unit (100 shares) or more as stated or recorded in the shareholder register at the end of March every year, including invitations to concerts, events, theater, movies and previews, and original Company goods.
This Year's Benefits
2022
Original Goods
Amuse original "My Chopsticks Set"
The My Chopsticks Set is crafted from upcycled thinned cypress wood from the cypress trees that grow in abundance in Yamanashi Prefecture, where Amuse is headquartered. As we continue to improve our entertainment offerings, we are mindful of the need to minimize our impact on the natural environment. It is our hope that this will help conserve forests and revitalize the local community. We invite you to enjoy using these chopsticks in a variety of settings.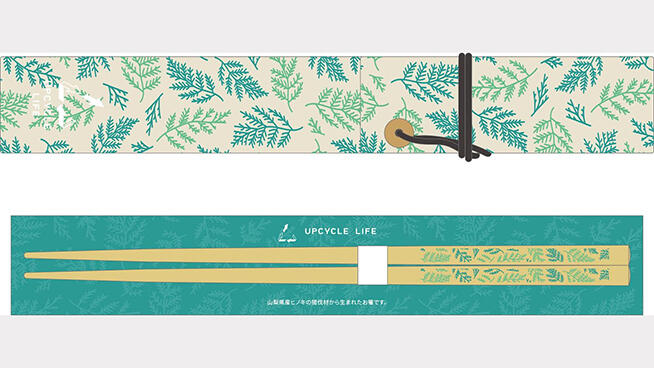 Benefits to Those Selected by Lot
Other
Experience riding MIRAGE ITREK FIESTA, a Hobie product, free of charge
Upon conclusion of the sole agency agreement in Japan with HOBIE CAT COMPANY based in California, the U.S., we have launched the Hobie product rental service & tours by Lake Saiko in Yamanashi Prefecture, where Amuse is headquartered. Through the provision of Hobie products mounted with Hobie MirageDrive, a proprietary nonfuel pedal-powered drive, out of consideration for the natural environment, we will create a new culture for the waterfronts of Japan, while proposing a lifestyle that is in harmony with nature. Hoping to express our continuing gratitude to shareholders and to give them real insight into the business, we have invited our shareholders to ride MIRAGE ITREK FIESTA, which was launched for the first time in Japan.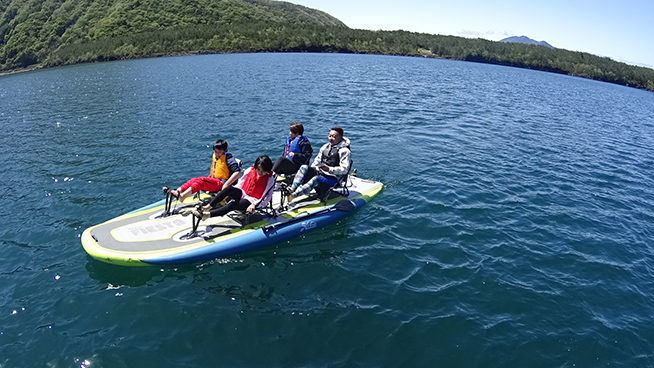 Past Benefits
2021
Original Goods
Amuse Original "TOHOKU Cotton Towel"
This original towel is made with the help of the "Tohoku Cotton Project" team, which was established to create stable employments for the affected areas in Tohoku by planting cotton on the farmland which cannot be used for rice crops anymore due to the Great East Japan Earthquake and tsunami of 2011.The towel is durable and absorbs water well. Also, this is an "All Made in Japan" item; all materials come from Japan and the whole process that is involved from silk-reeling to weaving is done in Japan. We hope you will enjoy this special towel.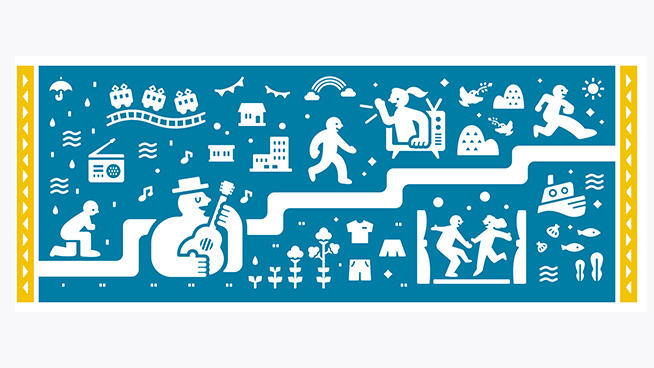 Benefits to Those Selected by Lot
2020
Original Goods
Amuse exclusive hand soap
Hand soap developed using an exclusive formula, produced in collaboration with Marubishi Sekken K.K., is now available. Marubishi Sekken, established in 1955, is committed to manufacturing additive-free soap. The soap does not contain any synthetic fragrances, stabilizing agents, preservatives, or coloring, and is produced with only naturally derived ingredients to ensure gentleness to the skin. Amuse hopes the soap will prevent the spread of infection.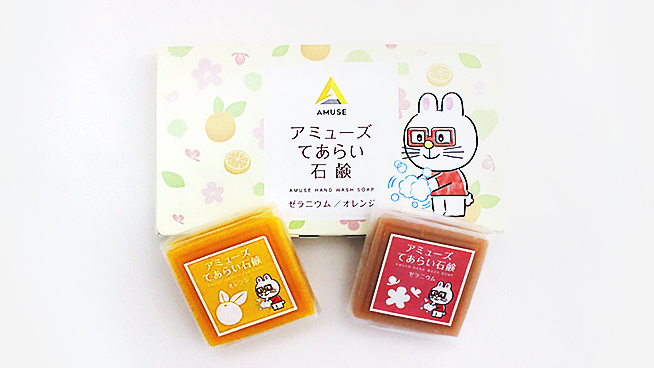 Benefits to Those Selected by Lot
Regarding benefits to those selected by lot for, due to the impact of the COVID-19 epidemic and the decision to close TOKYO ONE PIECE TOWER, we have changed the prizes to the following. We offer our heartfelt apologies for worrying and inconveniencing all prizewinners.
Rurouni Kenshin mvtk tickets / fair trade volleyball:
Due to the postponement of the theatrical release of the movie, and the delay in dispatching the fare trade volleyballs, we are also offering 5,000 yen in coupons (which can be used at our A!SMART online artist shop) as an alternative for all prizewinners who wish to change their prize.
Vouchers for admission to TOKYO ONE PIECE TOWER:
Due to the decision to close TOKYO ONE PIECE TOWER, we are offering 5,000 yen in coupons (which can be used at our A!SMART online artist shop) for all prizewinners.
2019
Original Goods
Amuse Original Onomichi Hanpu pouch
The iron powder print pouch is manually printed with iron powder, a by-product from iron factories, making each unique due to the intentionally made surface irregularity by the manual procedure. The expression differs depending on where the material cloth was cut and it makes each product one of a kind. The pouch is strong and fits comfortably in the hand for a long time. It is made by Tachibana Textile Institute, which manufactures canvas, a local industry in Onomichi.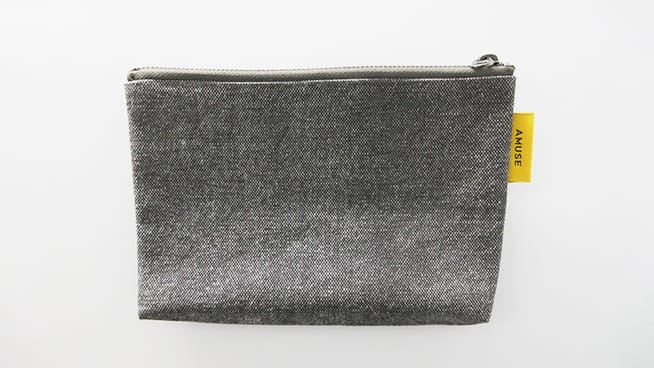 Benefits to Those Selected by Lot
Going forward, we will continue in our efforts to improve and enhance our shareholder benefits program, and to offer more attractive shareholder benefits. We ask for your continued support as shareholders in the future.