What we would like you to know
The entertainment business has massive room for growth.
As the Internet and social media becomes more popular, our business environment is changing significantly. While sales of CDs and video packages are falling, we are experiencing positive effects from new media and devices. Digitization is enhancing the value of live performances, which Amuse has valued since its foundation.
Under the influence of COVID-19, how to deliver concerts in the future will become an issue.
The concert market, which had been growing strongly, was affected by the COVID-19, and revenue suffered a major blow in FY2020, falling to 21.3% of the year-ago level. Along with that, our revenue from events also decreased significantly.
Delivering the value of concerts in the future while utilizing the scheme of online concerts established under the COVID-19 pandemic has become a major issue for the entire entertainment industry.
The advertising market is continuing to expand as Internet advertising grows rapidly.
Although the advertising market showed a decline in 2020 due to the aftermath of the spread of COVID-19, it can be said to be expanding over the medium to long terms. Internet advertising, in particular, continued to show positive growth as in the previous year, driven by the accelerating digitization of society.
Given that revenue from appearances and commercials also remains solid at Amuse, more business opportunities can be expected in the digital domain in the future.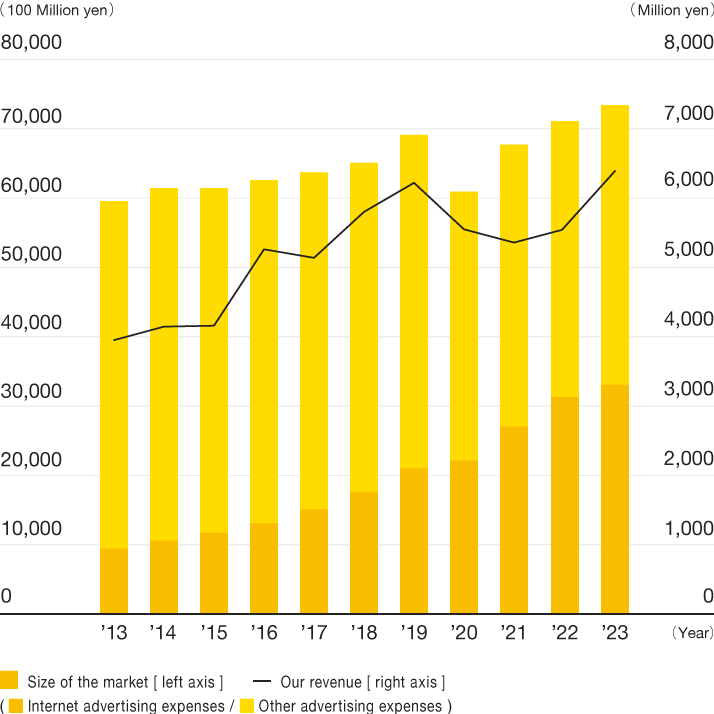 The expansion of streaming is a key driver in the music sales market.
In contrast to the shrinking physical product market, the streaming market, which has grown to account for about half of the world's music content revenue, has grown in presence.
Particularly in FY2020, subscription services were growing significantly on the back of stay-at-home demand. With the expansion of streaming, the value of not only new songs but also past titles is being reevaluated and is becoming a new source of revenue, and opportunities to achieve a breakthrough in Japan and overseas are increasing, particularly for young artists.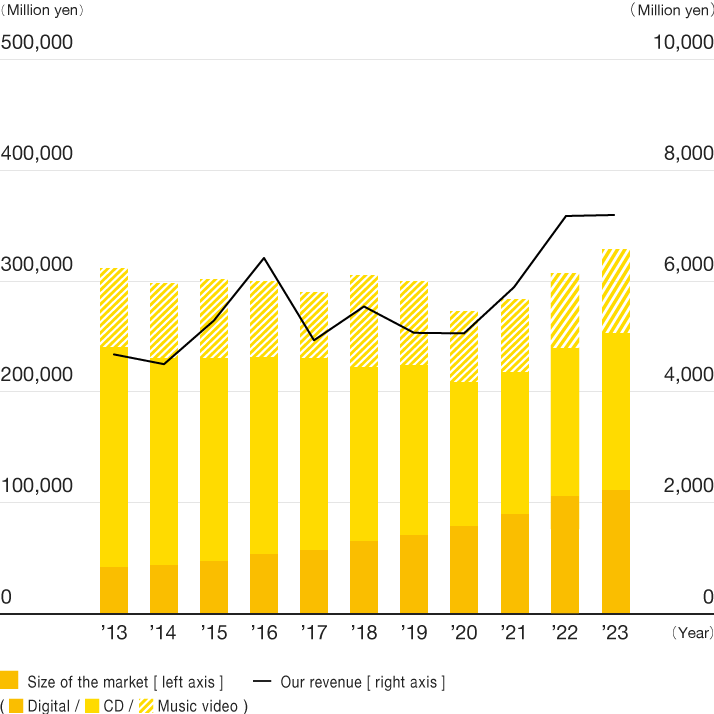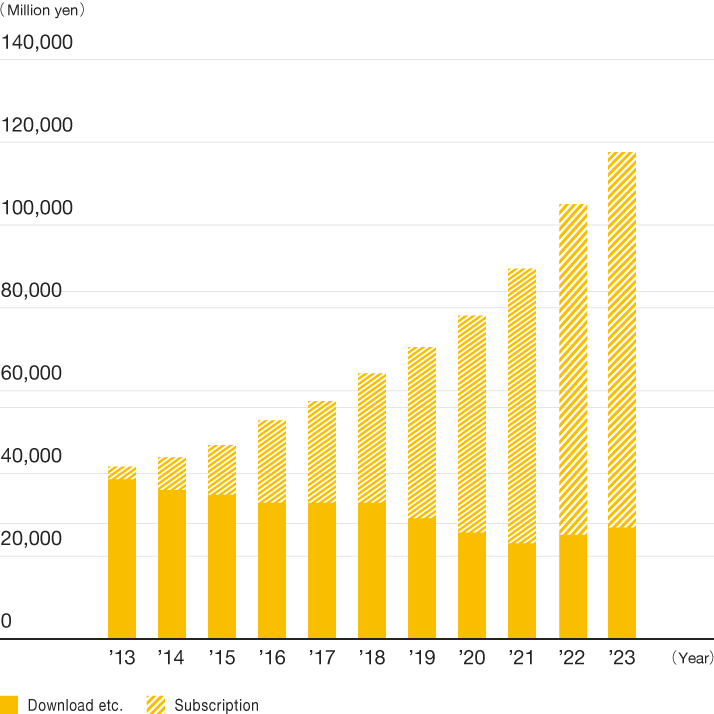 For Potential Investors
Six points of introduction to Amuse